Have you ever wanted to learn an exciting sport like Muay Thai or Boxing? Did a previous experience make you feel unwelcome or intimidated? Unfortunately, many gyms can be quite uninviting, but not here! Our training regimen has been designed to ensure that our male and female members from beginner to advanced, all have an equal and inviting training experience. Here at Carlsbad Kickboxing Club,
we invite you to come train with us
, laugh with us, increase your confidence, and get into the best shape of your life! We guarantee it!.
WHERE INTENTION MEETS ACTION.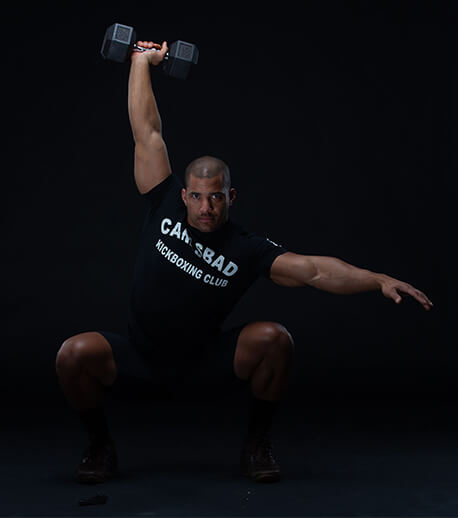 At our training camp we combine hit training into a 30 minute intense sweat session, that combines cardio boxing/kickboxing, circuit and resistance training using assault fitness products such as the Air runner self powered treadmill and the Assault bike.
Our group classes are convenient, fun, high energy, and guaranteed to burn maximum calories! We understand your schedule is packed, and so to help you fit your workout in, our classes start every 30 minutes from 5:30am – 8:30am Monday Wednesday and Friday.
We recommend that you arrive 15 minutes prior to the class start time to get acquainted with our facility and wrap hands. Upon arriving you will also need to
fill out a waiver